30 Million Students started their college search and college planning here.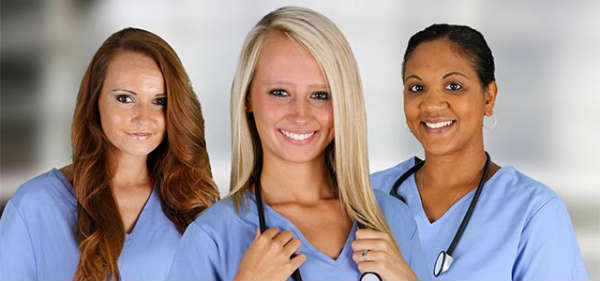 ICD - Are you looking to become a certified nursing assistant or CNA? CNA Resources aims to provide current information in nursing assistant career, one of the fastest growing medical careers in the United States. The demand for nurse aides continues to grow due to the growing elderly population in recent years.
Nurse aide is a good career choice due to low training requirements and high jobs growth. Nursing schools offer nurse aide training programs. Graduates from State approved programs can take the certification exam for license. Request CNA Classes Enrollment Information near you to start CNA Training Classes today.
Flexible CNA Training Programs
CNA Classes and Training Programs are available both online and offline. The program length varies by CNA Schools. Classes are usually 3-12 weeks long. Graduates in this program meet the training requirement to take State Nurse Aide Exam for the license.
Excellent CNA Jobs Growth
Jobs growth for nursing assistants is projected to grow by 20 percent for the ten year period ending in 2020. The BLS data shows nurse aides growth faster than the average for all occupations. Healthy jobs growth makes nurse aide an attractive career choice.
CNA Classes Are Affordable
Tuition and fees for State approved nurse aide classes and training programs range from $200 to $1500. Some hospitals and nursing homes also offer free training. Community colleges that offer this program have the lowest tuition and fees for residents.
Healthcare Career Advancement Options
Nurse aide is an attractive career choice as an entry level position in the medical field due to minimum skills requirement. Nurse aids can continue with their education and move up to other health careers such as Registered Nurses (RNs).
CNA Classes offered by nursing assistant training schools, community colleges, Red Cross and local healthcare facilities prepare for State nurse aide competency exam. Starting your career as a Certified Nursing Assistant is one of the fastest and easiest way in ever growing medical industry in the United States. Nursing assistant programs are affordable and relatively easy to complete. High school graduates and GED holders can start training for the license.
CNA Programs Highlights
Once enrolled in the training, students learn how to provide basic care and important nursing skills, including:
How to provide personal care such as walking, feeding, bathing, grooming.
Help patients use the toilet and dress
Take blood pressure, pluse and temperature readings.
Prepare and serve meals.
Communicate with patients and give company during difficult times.
Report to nurses and medical supervisors.
Nurse aides looking to advance career in medical field can transfer classes to other nursing schools while completing the program. This program also builds strong foundation in medical assistant career.
CNA Training is the first step to start a Certified Nursing Assistant career in the health care industry. This three to twelve weeks training course prepares students to provide quality care to patients in hospitals, nursing homes and assistant living facilities. The training course prepares the nursing assistant for Nurse Aide Certification exam. It also trains a nurse aide to have necessary skills as a knowledgeable certified nursing assistant. All major cities in the US have these programs available.
Finding right school to take nurse aide classes is always a difficult task. Taking online and evening courses makes this program more attractive for busy individuals, but it is is not always the best decision. By taking classes at accredited nursing schools you can save time and money when you decide to advance nursing career.
CNA Schools Search Tips
Here are some tips to find the right school for nurse aide courses. Check the schools on social networks and other online review sites. It is always best to know more about them from students who have taken classes there.
Make sure that the the program is approved by the State.
Always take classes at from accredited schools
Check admission requirements such as drug test, background check and immunization records.
Compare their programs against other schools in the area.
Check referene if possible